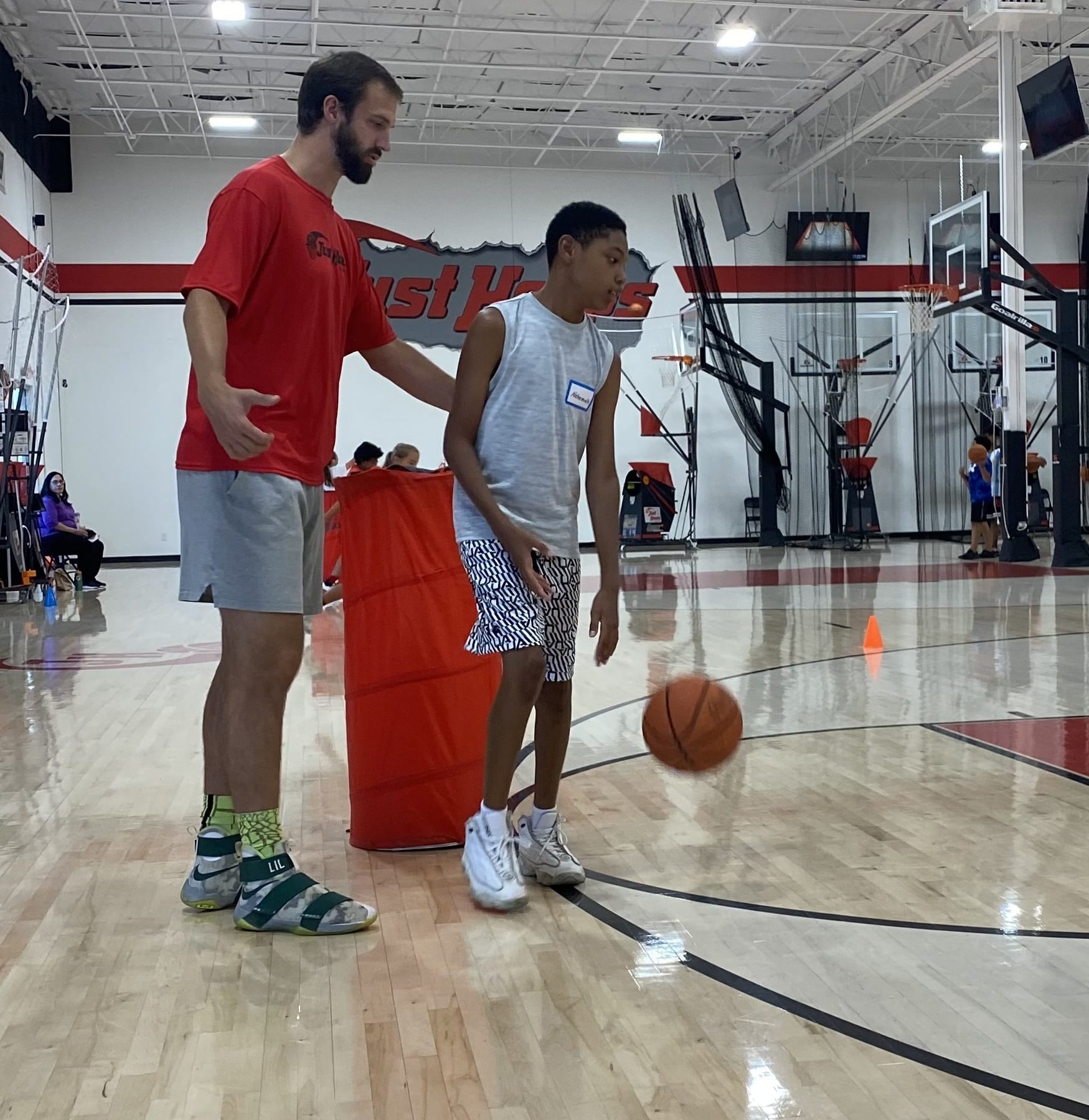 Andrew Russell
Andrew Russell, a Grove City Native, played High School Basketball and Golf at Central Crossing High School.  After High School, Andrew attended and played basketball at Wilmington College, where he was a four year starter.  During his senior season at Wilmington his team knocked off three top twenty-five ranked teams and tied the school record for wins in a season.
As a Coach, Andrew has served as the Middle School Basketball Coach at Hilliard Memorial as well as a Head Coach for the Mid-Ohio Pumas AAU organization, now the Midwest Basketball Club.  He also contributes to the individual development of players in this organization via Personal Trainings and Classes.
Andrew has been very active with Athletes in Action, taking a basketball tour to China as a college student.  He currently serves in a Prison Basketball Ministry with Aaron Craft's organization.
Andrew is excited to join the Just Hoops team and to help build, develop, and encourage young athletes in the game of basketball.
Back to Coaches List