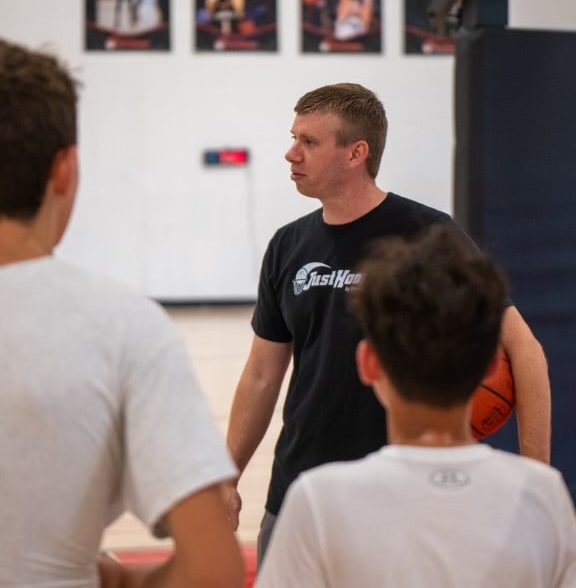 Brad Niley
Brad Niley, a Celina, OH native, graduated from Bowling Green State University in 2008 and Ohio University in 2012. After college, Brad worked as a Teacher and Coach for the Wilmington and Olentangy Local School Districts for 5 years.
Since 2017, Brad has been the Director of Just Hoops. He loves working with great coaches, assisting athletes of all ages, and working with so many great families.  Brad's passion, no matter if it is in the classroom or on the court, is to help players build confidence in themselves and their abilities, improve skills and IQ, and support them as they learn life lessons through the game.  His dream is that the facility would be a blessing to the community and each person who enters.  
Useful Feedback
The facility is great but the staff is incredible. Such nice people, especially Brad Niley, the director. It's a welcome change to what you see at most businesses today. Definitely five stars!
Coach Brad and the Just Hoops staff are dedicated to bettering the youth in our community. The camps and clinics are great!