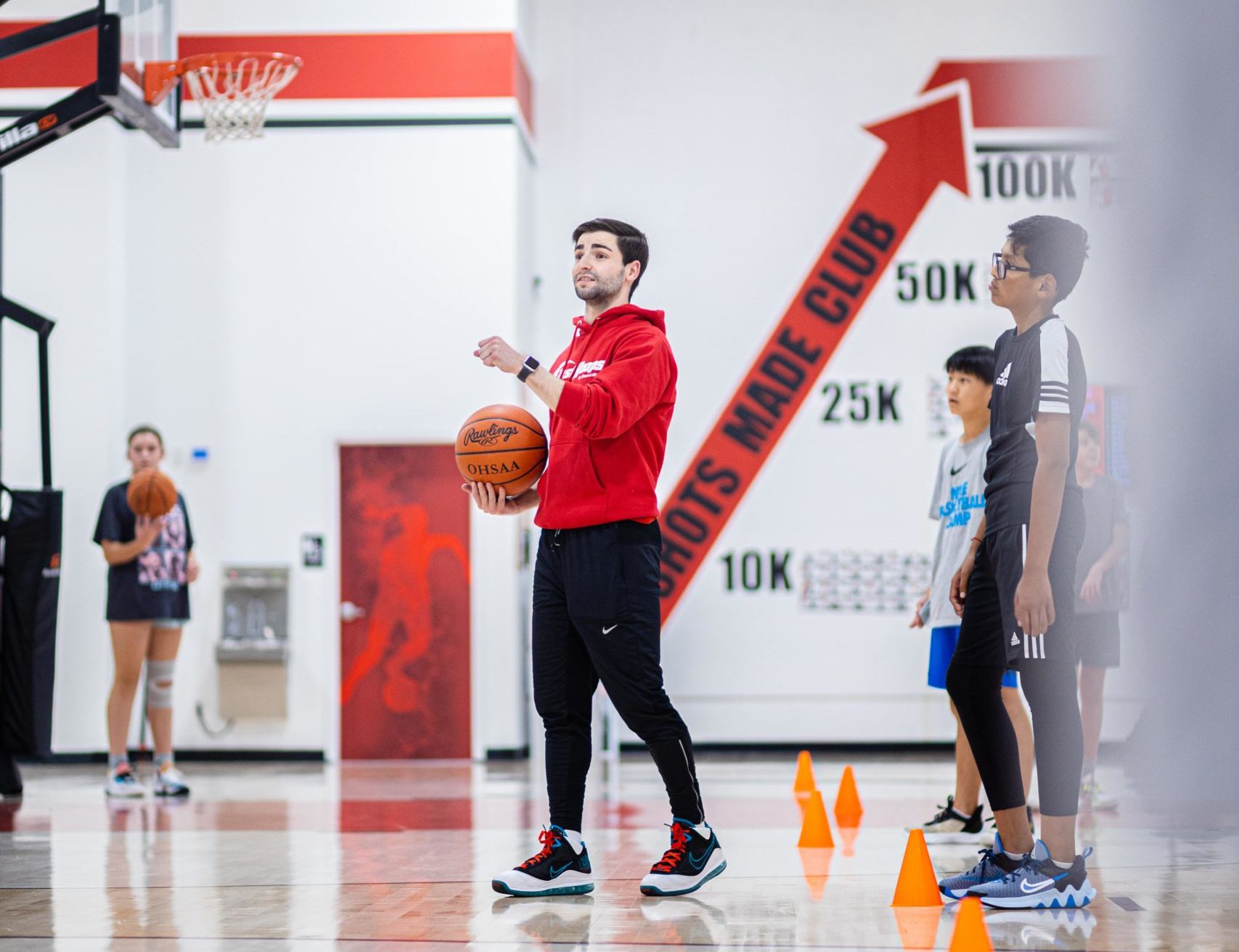 Nate Axelrod
Nate Axelrod was born and raised in Dublin, Ohio. From local high school and college camps to focused individual training sessions, he developed into a skilled point guard. Nate's high school career culminated with him being the only senior and starting point guard on Dublin Coffman's 2014 District Championship team.
At Ohio Wesleyan University, Nate took his game to the next level, being named the 2015 D3Hoops.com National Rookie of the Year. In the years to follow, the Battling Bishops won 3 consecutive NCAC championships and made two trips to the NCAA tournament, including the Sweet Sixteen in 2016. Nate was honored by being named the NCAC Player of the Year in three consecutive seasons (2016- 2018), a 3-time All-American (2015-2018), and a 2-time CoSIDA Academic All-American (2017-2018). Nate concluded his career by being named the 2018 D3Hoops.com National Player of the Year. In addition, he was awarded the 2018 Jostens Trophy, a prestigious award presented annually to the NCAA Division III player that best represents excellence on the court, in the classroom and in the community. The capping achievement on Nate's college career was being named to the D3Hoops.com 1 st Team All-Decade for the 2010s.
Nate followed his playing career with college coaching experience at Oberlin College and Otterbein University before returning to his alma mater, Ohio Wesleyan, as the lead assistant in 2019. He was promoted to Associate Head Coach in 2021 prior to starting his current position at Just Hoops.
Back to Coaches List