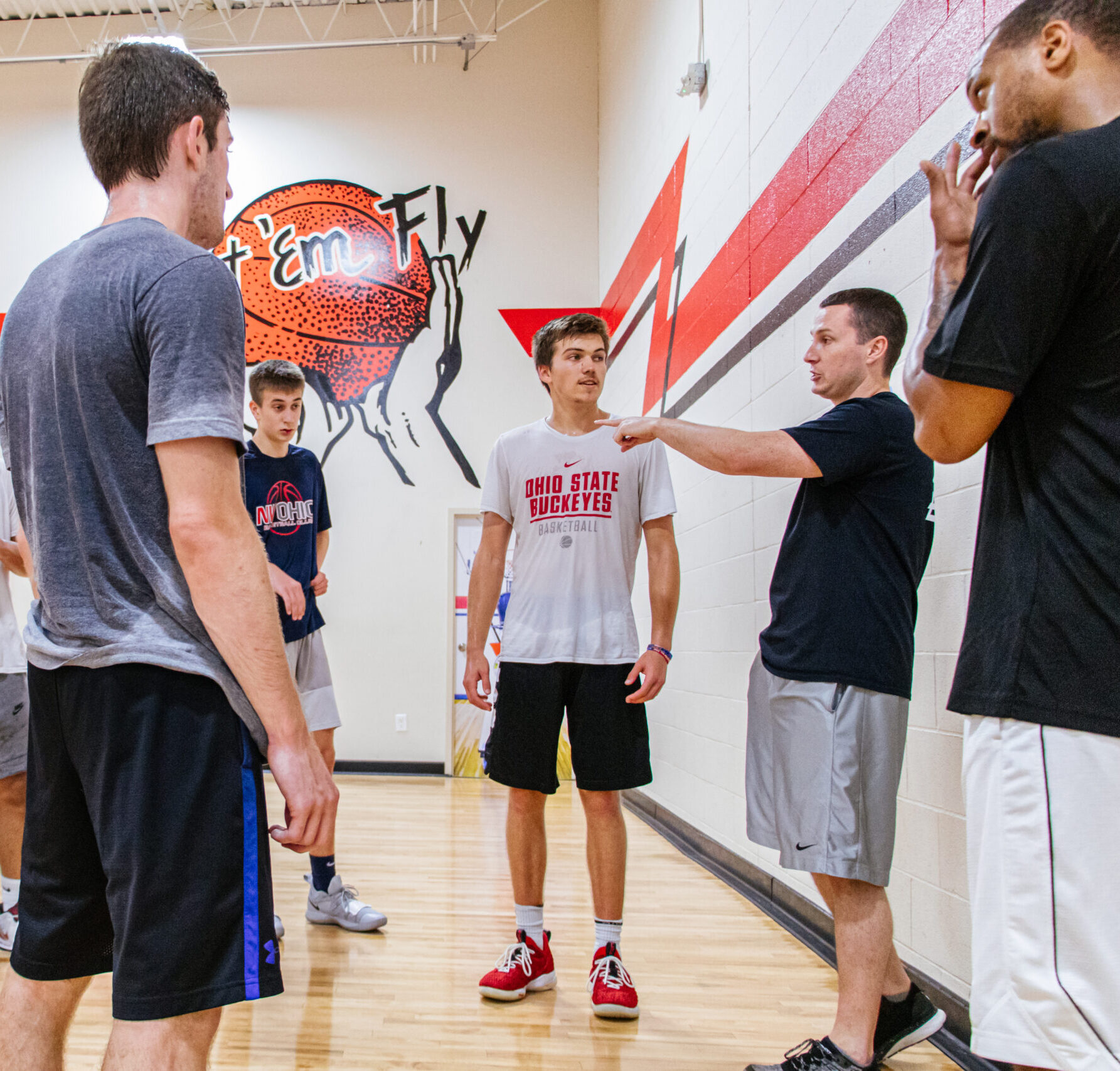 Nathan Edick
Nathan Edick, a Worthington native, has a widespread basketball background as both a player and a coach. Edick has collegiate coaching experience at the NCAA Division I, II & III levels. He was an understudy to highly successful coaching mentors throughout his coaching stops at the University of Tulsa, Virginia Commonwealth University, UVa-Wise & the United States Merchant Marine Academy. Nathan was fortunate to work for programs who competed in the NCAA Tournament, achieved a Top-10 ranking & have former players who are currently in the NBA.
Edick, a 2007 graduate of Thomas Worthington, graduated from Otterbein University where he was the recipient of the Ohio Athletic Conference Clyde Lamb Award during his senior season. In his freshman season at Marietta College, he was #1 in the NCAA in three-point shooting after connecting on 54.8% of his three-point attempts.
Back to Coaches List
Useful Feedback
My daughters LOVE Just Hoops. They get great feedback from the on-floor trainers during their court time sessions. The ball handling stations and small group training have helped them improve their skills and improve their game overall. The atmosphere is positive and engaging. I highly recommend it!
Coach Nathan is one of the top coaches I have ever had the opportunity to work with at any level. His character, humility, knowledge of the game, and commitment to excellence is second to none and would be a benefit for any athlete. Coach Nathan connects and communicates well with players, is meticulous in preparation, and creates champions on and off the court! I would recommend him as a coach and mentor to any player at any level without hesitation! Coach Nathan is the definition of excellence!!!
Nathan excels at the mental side of player development and understands the role that plays in the process of maximizing your potential. He does a tremendous job of breaking down his teaching points so the players can recognize and incorporate them into their game.
Nathan Edick is a terrific relationship builder. His midwestern charm and passion for skill development attract players to him very quickly. Nathan is one of the best young coaches I've been around.
In the year that I worked with Nathan I really have been impressed by his energy, knowledge, professionalism. Always open to new ideas concerning the game, he is a fine instructor who continues to improve his craft. I would highly recommend Nathan to anyone looking to improve his or her game.
I thoroughly enjoyed working with Coach Nathan this summer. He is a great teacher and he cares deeply about improving each player he works with. He is very determined to provide value that positively impacts the lives of the players that come through the doors of Just Hoops. Nathan has an excellent eye for making adjustments, he is able to identify necessary adjustments that improve drills or help players. I would highly endorse Coach Nathan to work with any of our basketball players; he is very knowledgeable, caring and determined to add value to the lives of young people.